Applied Motion Products is a global company that designs, manufactures and sells precision and specialty motion control components and systems.
ABOUT APPLIED MOTION PRODUCTS
Since 1978, Applied Motion Products has specialized in high-precision, cost-effective motion control products. To support a wide industrial and OEM customer base, Applied Motion Products offers a comprehensive line of stepper and servo drives, motors, controllers, gearheads and power supplies.
Customers can choose from a wide choice of standard products from Applied Motion to fulfill their motion control needs.
Applied Motion Products include:
StepSERVO Integrated Motors, Motors & Drives
Stepper Motors & Drives
Servo Products
Brushless DC Drives & Motors
Gearhead Products
Support Products
And more
FEATURED ALLIED MOTION PRODUCTS
NEMA 23 Integrated StepSERVO™ Motor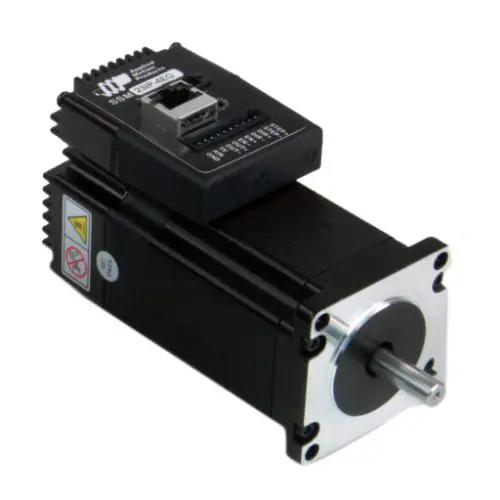 NEMA 17 Integrated CANopen Drive+Motor w/ Encoder
StepSERVO Drive with EtherCAT, 3 A
StepSERVO Smart Actuators
APPLIED MOTION PRODUCTS RESOURCES
Downloads
Videos
Technical Documents
LET US HELP YOU FIND THE RIGHT SOLUTION FOR YOUR AUTOMATION NEEDS.
Mouse over a red-shaded state to get contact information for your local region.
PUT YOUR AUTOMATION SOLUTION IN MOTION