AUTOMATION AND MOTION CONTROL SOLUTIONS FOR FOOD PROCESSING APPLICATIONS
Automation in food processing applications has been on the rise for years. Because food processing is complicated and involves moving, combining, sorting, packing, and many other processes, automation has the capability to streamline efficiency, reduce errors, and control costs. At Motion Ai, we work with customers to help them find the food-safe automation products they need to create food processing applications that are compliant with regulations and excel in both speed and precision.
AUTOMATION SOLUTIONS FOR FOOD PROCESSING APPLICATIONS
Our Engineering Division is well-versed in food processing applications. They understand the complexities involved in motion control, the needs and requirements of food processors, and the products and technologies that create these systems. Our team will work with you to understand your unique needs, the food you process, and the end goal of your application.
Our automated food processing solutions can help you:
Increase packaging speed
Help with sorting
Reduce messes and food waste
Help compliance with safety standards and regulations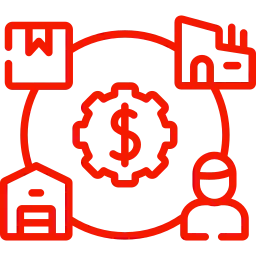 Allow for better allocation of resources
Improve accuracy
Control costs and increase ROI
AUTOMATION PRODUCTS FOR FOOD PROCESSING
The Motion Ai Distribution Division partners with manufacturers of food-safe automation products. From robotics to conveyance systems, and more, we can supply you with everything you need for your food processing application. Some of the products we supply include:
Programmable automation controllers and programmable logic controllers
Machine components for distributed I/O, pneumatics, power supplies, and more
IPCs: Industrial Computers
Motion Controllers for PC-Based and standalone controllers
Human Machine Interfaces: HMI options for large and small display, touch and non-touch
Networked drive and motors for EtherCat, mechatrolink, MACRO, and more
Linear and rotary actuators, belt, screw, and precision tables
Machine safety for PLC, light curtains, safety mats, and area guarding
PUT YOUR AUTOMATION SOLUTION IN MOTION