AUTOMATION AND MOTION CONTROL SOLUTIONS FOR FOOD FILLING APPLICATIONS
Food filling applications, whether you're working with solid foods or liquid beverages, need to be sanitary, precise, and efficient. Avoiding spills and other filling errors while moving products quickly through the process means higher manufacturing yields at lower costs. That's why automation and motion control solutions play such an integral role in the food and beverage industry, particularly in applications that involve filling containers and packaging.
AUTOMATION SOLUTIONS FOR FOOD FILLING APPLICATIONS
Motion Ai has a long-standing history with the food and beverage industry. We have worked with major players in the industry to design and deploy automation systems that meet food safety standards, produce high efficiency yields, and control costs in the manufacturing process. Our Engineering Division is uniquely positioned to help your business create an automated food filling application that solves problems, increases efficiency, and fits your specifications and budgetary constraints.
We engineer food filling applications tailored to your food type, packaging/container, and your automation needs (partial automation or fully automated). Our food filling automation solutions:
Increase filling speed
Help with sorting
Reduce messes and food waste
Help compliance with safety standards and regulations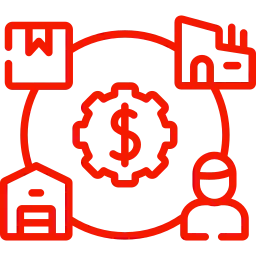 Allow for better allocation of resources
Improve accuracy
Control costs and increase ROI
AUTOMATION PRODUCTS FOR FOOD FILLING APPLICATIONS
The Motion Ai Distribution Division partners with manufacturers of food safe automation products. Some of the products we supply for food filling applications include:
Programmable automation controllers and programmable logic controllers
Machine components for distributed I/O, pneumatics, power supplies, and more
IPCs: Industrial Computers
Motion Controllers for PC-Based and standalone controllers
Human Machine Interfaces: HMI options for large and small display, touch and non-touch
Networked drive and motors for EtherCat, mechatrolink, MACRO, and more
Linear and rotary actuators, belt, screw, and precision tables
Machine safety for PLC, light curtains, safety mats, and area guarding
PUT YOUR AUTOMATION SOLUTION IN MOTION