AUTOMATION AND MOTION CONTROL SOLUTIONS FOR WELDING APPLICATIONS
Automation is one of the best ways to improve the quality and output of welding applications. When compared to human counterparts, welding robots can weld faster, more precisely, and lift heavier loads more efficiently. At Motion Ai, we work with businesses that need to increase the speed and quality of their welding, guiding them through the process of designing, building, and deploying a welding automation system that fits their needs.
AUTOMATION SOLUTIONS FOR WELDING APPLICATIONS
Why automate your welding process with Motion Ai? Our Engineering Division can provide a solution that creates a host of benefits for your business, including:
Increased productivity
Better and more consistent weld quality
Predictable welding production rates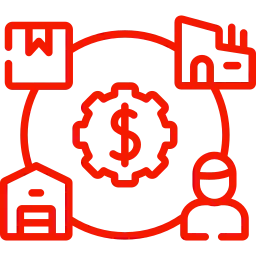 Decreased variable welding costs
Lower part costs
A decrease in the risk of errors like uneven welds
Your welders can easily learn to operate welding machinery and robotics that run on a pre-programmed course that results in a better welding process. Certain functions can be conducted manually (partial automation), or all functions can be completed without the need for the operator to make any adjustments (total automation).
AUTOMATION PRODUCTS FOR WELDING APPLICATIONS
Motion Ai's Distribution Division can help you design and deploy an automation system for your welding applications. Our product specialists work with you to choose the right products based on your needs and budget. Some of the many products we supply include:
Robotics and rotary tables
PC Based CNC Systems (G-Code language)
Motion control systems that are stand-alone or PC-based (IEC-61131 and G-Code languages)
Networked drive and motors for EtherCat, Mechatrolink, MACRO, and more
HMI options for large and small display, touch and non-touch
Linear and rotary feedback for incremental and absolute capabilities
Machine safety products: PLC, light curtains, safety mats, and area guarding
PUT YOUR AUTOMATION SOLUTION IN MOTION