MACHINE VISION Inspection
MACHINE VISION SYSTEMS AND SOLUTIONS
COMPLETE VISION SYSTEMS THAT REDUCE MANUFACTURING ISSUES
Here at Motion Ai, our machine vision solutions are built from the ground up, inception to completion. We help you design a machine vision system, source the products you need to build it, and implement, test, and maintain the system throughout its lifetime. That's why we continue to be a trusted machine vision leader worldwide.
Whether you are looking for a turnkey or custom built vision inspection system, Motion Ai is here for you every step of the way.
Our machine vision solutions include:
Independent evaluation by the solutions team prior to quotation
Customer kickoff meeting with a dedicated PM and the assigned team
Design reviews
FATs and SATs
FS documents upon project completion
On-site and remote service available
System training of customer team members
Machine vision consulting
SOLVING MANUFACTURING ISSUES WITH MACHINE VISION
Machine vision systems help you solve challenging manufacturing issues.
Machine vision inspection solutions capture images of products on the manufacturing line for analysis and guidance using technology such as sensors, industrial cameras, hardware, and software. Machine vision inspection solutions improve output, identify product errors and defects, and increase manufacturing ROI.
Motion Ai's machine vision division can help you solve these manufacturing problems and more.
Our machine vision solutions help you:
Achieve higher read rate performance
Increase speed and throughput
Improve accuracy and efficiency
Lower maintenance costs
Prevent or correct label and shipping errors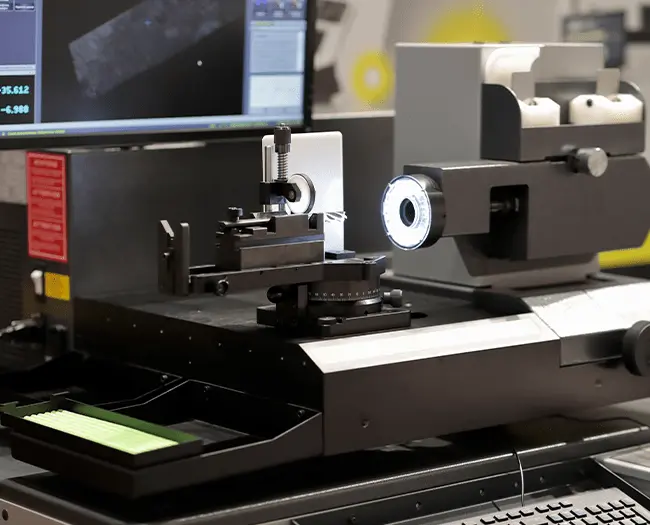 Our machine vison engineers design and develop vision inspection systems for a wide range of manufacturing industries, including automotive, aerospace, consumer goods, medical, pharmaceutical, military, packaging, and more. Through our project development process, we ensure the proper vision platform is matched to your company's vision application and systems integration needs, while avoiding the common costly pitfalls related to machine vision projects.
We have the machine vision products you need to build a custom solution:
Smart cameras
GIG-E cameras
3D vision cameras
AI vision software
Deep learning / AI products
Lighting / Illumination
Optical systems
Laser measurement sensors
Temperature screeners
Why use MACHINE VISION Inspection?
Machine vision inspection solutions enhance output, identifies product errors and defects, and ultimately increases manufacturing ROI. 
In manufactured products, a machine vision system detects faults, impurities, functional flaws, and other anomalies. Inspecting pharmaceutical tablets for faults, displays to verify icons or validate pixel presence, or touch screens to test backlight contrast are some examples.
Machine vision may also verify products for completeness, such as checking safety seals, caps, and rings on bottles and guaranteeing a match between product and package in the food and pharmaceutical industries.
Machine vision inspection systems examine the visual appearance of the viewed material. Using statistical analysis, the system automatically finds probable faults on the material's surface and organizes them into groups based on contrast, texture, and/or geometry similarity.
Most machine vision systems contain a software tool library that performs several types of inspections and allows you to combine numerous inspections from collected images. The following list of typical machine vision inspection tasks demonstrates the adaptability and industry range of machine vision inspection:
Determine an object's location, for example, to ensure accurate label placement.
Check that pharmaceutical vials are securely closed and protected with tamper-proof seals to ensure the package integrity of medical products.
Check that an object's attributes, such as the position and volume of adhesive beads used in vehicle transmissions, meet quality standards.
Examine produced goods for faults such as surface scratches, bent needle tips, and missing solder traces.
Count objects like tablets in a blister pack, bottles in a case, and kit components.
Examine completed assembly characteristics such as the presence of consumer safety inserts and the conclusion of an assembly procedure.
Detect tool wear in machining operations before items fail to meet specifications.
Microscopic dimensions, such as the gap on a spark plug, should be measured.
SPEAK WITH A MACHINE VISION SPECIALIST TODAY
"*" indicates required fields
Download the capabilities booklet today
Work directly with the Machine Vision Division engineering team to build a custom solution.