ROBOTICS AUTOMATION AND MOTION CONTROL SOLUTIONS
Robotics are one of the most integral parts of many automation and motion control systems. Whether the application involves material handling, manufacturing and assembly, or the movement of items in any fashion, a robotic solution will enhance the application. 
From standard industrial robots that operate independently in heavy, harsh, and hazardous environments to collaborative robots (cobots) that work closely alongside human counterparts, robots can be implemented into nearly any automated application with phenomenal results.
ROBOTICS SOLUTIONS FROM MOTION Ai
Motion Ai's Engineering Division has many robotics experts who know when, where, and how to seamlessly integrate robotic components into any automation application. Our team cuts through the fog of robotic implementation, shining a light on the types of robots you should be using to improve your application. We help manufacturers and businesses in any industry improve the:
Speed to market of products
Rate in which they scale and adapt to changing demands
Consistent quality of products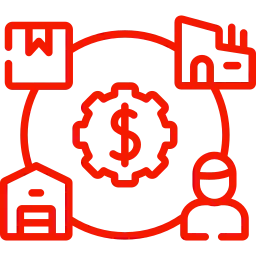 Costs associated with manufacturing
ROI of automated systems
Often the need for robotics arises when the conditions are too harmful for employees. Whether they are working in hot or hazardous environments or lifting heavy loads, robots perform efficiently and effectively. They can help you minimize health issues and employee turnover.
If you ruled out robotics several years ago or think it's just an option for the big players, now is an exciting time to take a new look. With recent advancements that cut costs and expand capabilities, robotics has become a viable path to profitability for more businesses than ever.
ROBOTIC PRODUCTS FROM MOTION Ai
Our Distribution Division partners with world-leading robotics manufacturers to bring you the widest range of robotics products in the U.S. market. Whatever you need, we can supply it. Some of the robotics products we supply include:
Industrial robots
Collaborative robots
Mobile robots
Cartesian robots
Articulated robots
SCARA robots
End of arm tooling
Flexible feeders
Delta robots
Robotics software
PUT YOUR AUTOMATION SOLUTION IN MOTION