SPEAK WITH A SPECIALIST TODAY
"*" indicates required fields
AUTOMATION AND MOTION CONTROL SOLUTIONS FOR MATERIAL HANDLING APPLICATIONS
Automated material handling systems ensure that material is transported efficiently from one location in the manufacturing facility to another—whether it's within the same department or bay, on opposite sides of the manufacturing floor, or even in two different buildings. 
These systems often deal with large loads, fragile items, and hazardous materials. They need to operate quickly and with care, maximizing efficiency while keeping operating conditions safe for workers and the products they move.
AUTOMATION SOLUTIONS FOR MATERIAL HANDLING APPLICATIONS
Motion Ai partners with warehouses, manufacturers, and other businesses that use material handling systems to keep their supply chain moving efficiently. From conveyance to motion control, robotics, and other automation processes, we help you design and build material handling systems that fit your business needs and budget.
Our Engineering division has wide-reaching material handling expertise, including designing systems that automate:
Order filling and fulfillment
Computerized item picking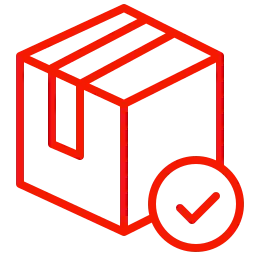 Machine packaging
Electrical material carts
Conveyance systems
Item assembly and manufacturing
Bin picking and mobile robotics
And so much more!
AUTOMATION PRODUCTS FOR MATERIAL HANDLING APPLICATIONS
If you need it, we can get it. Our Distribution Division partners with the leading automation product manufacturers to bring you the products you need for material handling.
Some of the material handling products we supply include:
PC Based and Embedded control systems
Motion control systems that are standalone or PC-based (IEC-61131 and G-Code languages)
Networked drive and motors for EtherCat, Mechatrolink, MACRO, and more
HMI options for large and small display, touch and non-touch
Linear and rotary feedback for incremental and absolute capabilities
Machine safety products: PLC, light curtains, safety mats, and area guarding
PUT YOUR AUTOMATION SOLUTION IN MOTION