4 Benefits of Automation for Food Safety and Quality
August 27, 2022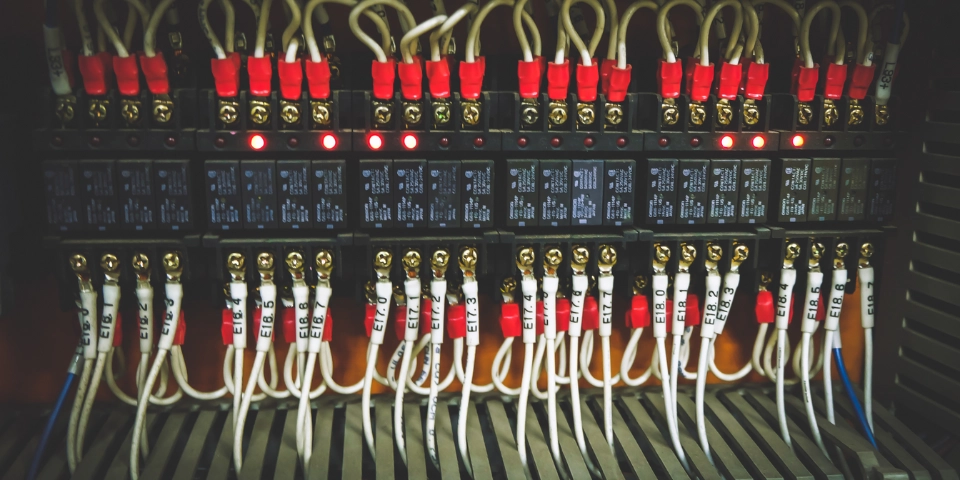 Standard vs. Safety PLCs, which is better?
February 17, 2023
As enterprises get competitive, there is a need for process automation to enhance efficiency and streamline production. Industries are adopting high-tech factory floor automation but face product damage and contamination issues from uncontrolled static electricity. The static buildup is a threat to manufacturers and increases the chances of electrostatic discharge (ESD) damage and electrostatic attraction (ESA)-induced contamination.
According to the ESD Association, the average static electricity loss is as high as 35%, with some enterprises reporting 25% electronic part failure arising from ESD.
So, what causes ESD, and how does it affect the bottom line in the colder months? What measures can organizations take to reduce static on the factory floor? Read on to learn more.
Manufacturing Concerns for ESD
Electrostatic discharge, or static electricity, is a major concern on the factory floor because it damages sensitive semiconductors on fragile electronic devices, impacting the enterprise's bottom line.
Three types of ESD damage can occur on the factory floor:
Catastrophic failure: Drives up the cost of production by scrapping off finished defective products.
Upset failure: Causes glitches in data storage and software.
Latent defect: Destroys or damages sensitive electronics, resulting in an equipment malfunction leading to poor performance and defective products that could harm an enterprise's reputation
The 3 Tips for Static Reduction
Industries can implement several static control strategies on the factory floor for electrical grounding to prevent equipment and personnel from generating a static charge. When employees walk across the factory floor, triboelectric charge builds up in the body, resulting from friction between the floor material and their shoes. The separation of the two surfaces causes the transfer of electrons when one surface is positively charged and the other is negatively charged, resulting in static charges.
Here are ways industries can reduce static charge and ESD damage on the factory floor.
1. Using Industrial Static Control Ionizers
Static ionizers emit negatively and positively charged ions, reducing static charges to low and harmless levels.
Two types of ionizing technology exist, particularly:
Ionizing radiation systems: These are less common because they use radioactive isotopes, which the Nuclear Regulatory Commission strictly regulates.
Corona-discharge systems: Simple and affordable, making them widely acceptable.
Here are different types of electrical ionizers:
Bar ionizers: Neutralize static charge to prevent damage when static generates on electronic devices and products
Nozzle ionizers: Used for confined or target treatment areas to lower static levels, applicable up to 3 meters from the operator workstation.
Fan ionizers: Draw in and ionize ambient air using four electrodes located on the discharge grill perimeter.
Static sensors: Electrostatic meters that diagnose the presence and intensity of electrostatic fields and enable enterprise managers to seek and implement the right solutions.
Desktop duster boxes: Clean small and medium electronic devices sensitive to static and static-induced dust adhesion. The device achieves its function via static neutralization, dust removal, and dust collection.
2. Using ESD Flooring Materials to Disperse the Charge
Flooring materials do not eliminate existing static charges but prevent static charge buildup on the factory floor. The materials chosen depend on optical and mechanical properties and the set budget. They have specific resistance and are more durable to the constant ground over time.
Here are ESD flooring materials you can use on a factory floor:
ESD floor coatings: These disperse static charges while providing a path to ground on a factory floor. Floor coatings include topical antistatic, ESD paint, and ESD floor finish.
ESD floor coverings: These have dissipative or conductive properties to regulate the static charge on the floor. They include ESD matting and ESD carpet.
3. Using Humidification for Cooling and Air Quality Control
Static charges are more active on the factory floor when the materials and air are dry. Moving air is known to cause friction, which can ionize materials more when using synthetic materials. Keep your electrical equipment and products away from HVAC systems and fans. Do not clean your electronic products with compressed air unless it is ionized.
Do you want to adopt effective automation solutions in your production processes? Schedule a call today. We are your one-stop shop for industrial automation products and solutions to meet your diverse industry needs.
Contact us today. Our team is on standby to assess and develop a suitable custom solution. 
Static Eliminator Product Catalog Now Available
"*" indicates required fields
PUT YOUR AUTOMATION SOLUTION IN MOTION